JUST ARRIVED:
THE MATRIX SERIES HOVERBOARD
6.5" Matrix Infinity Mirror LED Lights Wheels Self Balancing Hoverboard with Bluetooth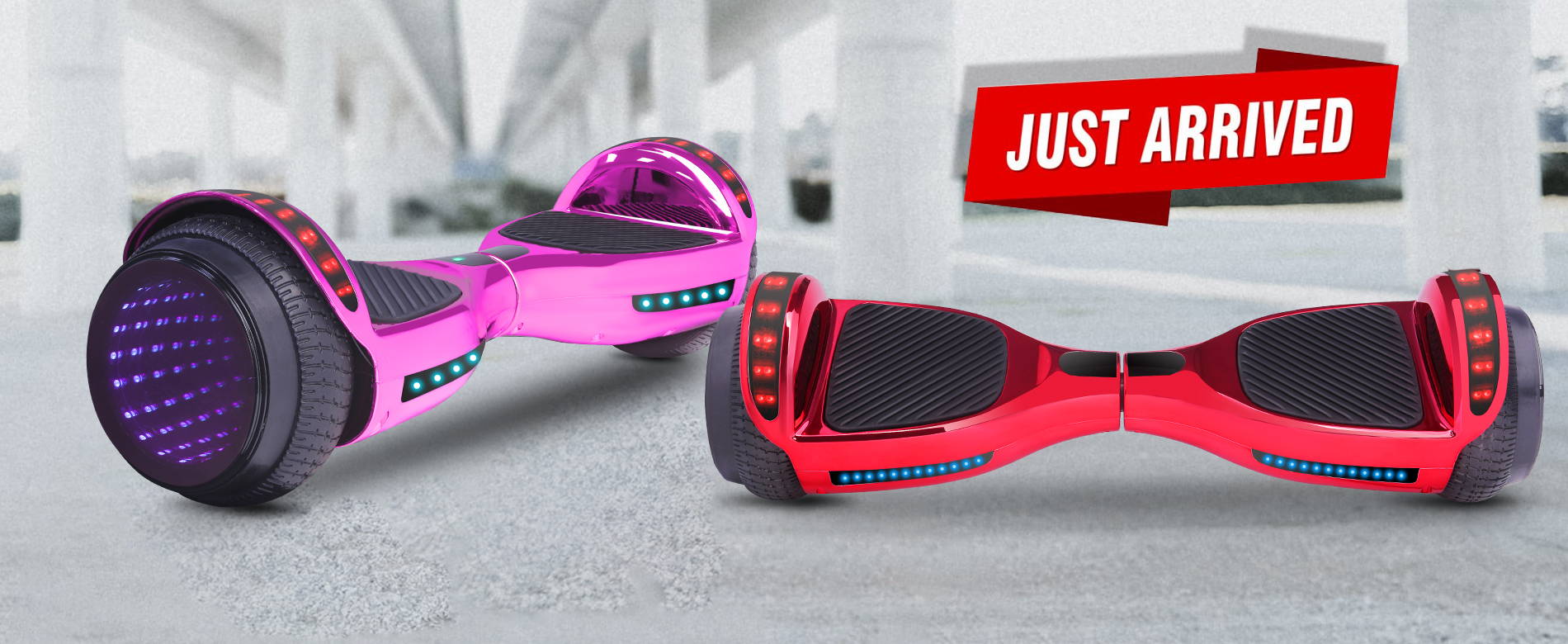 Unbeatable Price
For everyone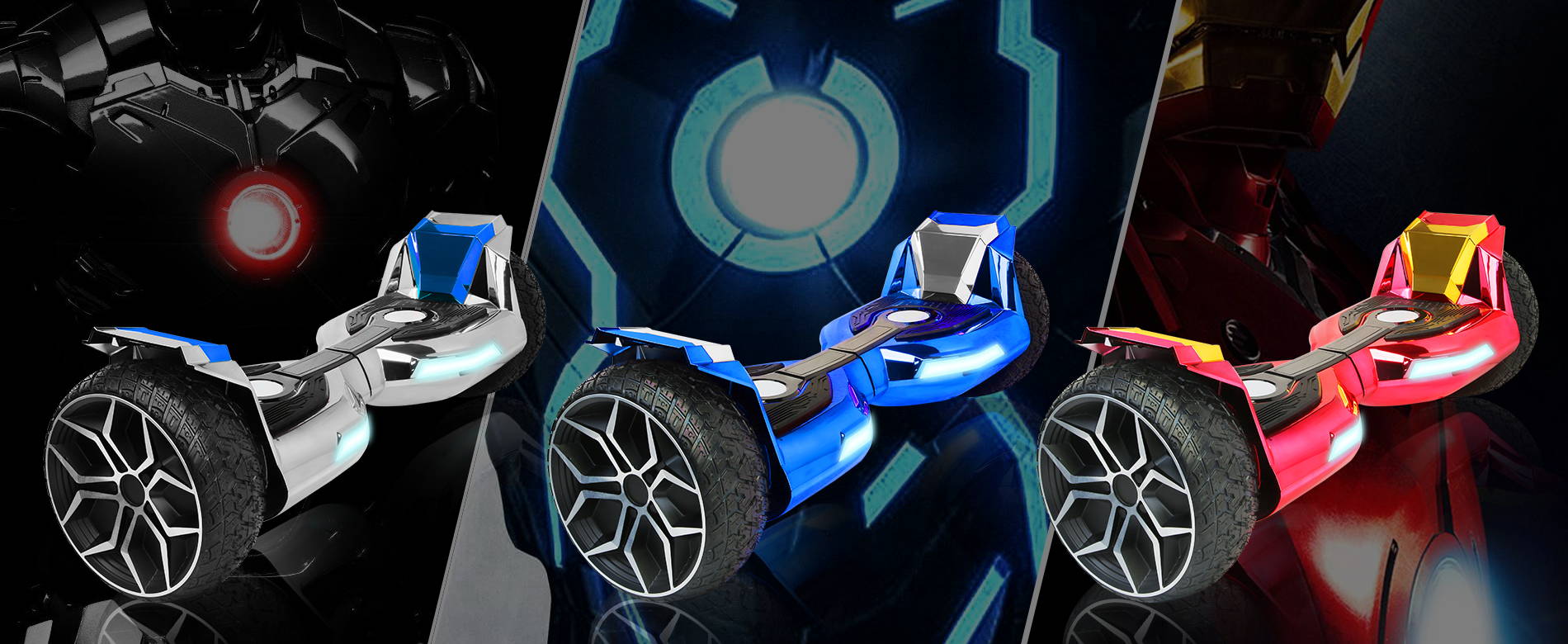 8.5" IRON MAN ALL TERRAIN
OFF ROAD HOVERBOARD
Unique Design with 8.5" Solid All Terrain Off Road Wheels
UPDATED 2021 MODEL: CHROME SERIES HOVERBOARD
6.5" LED light built-in wheels, best suited for indoor/outdoor activites, UL2272 certified safe. Built for both kids & adults making it our most popular model. Noted: The most favorite gift for everyone.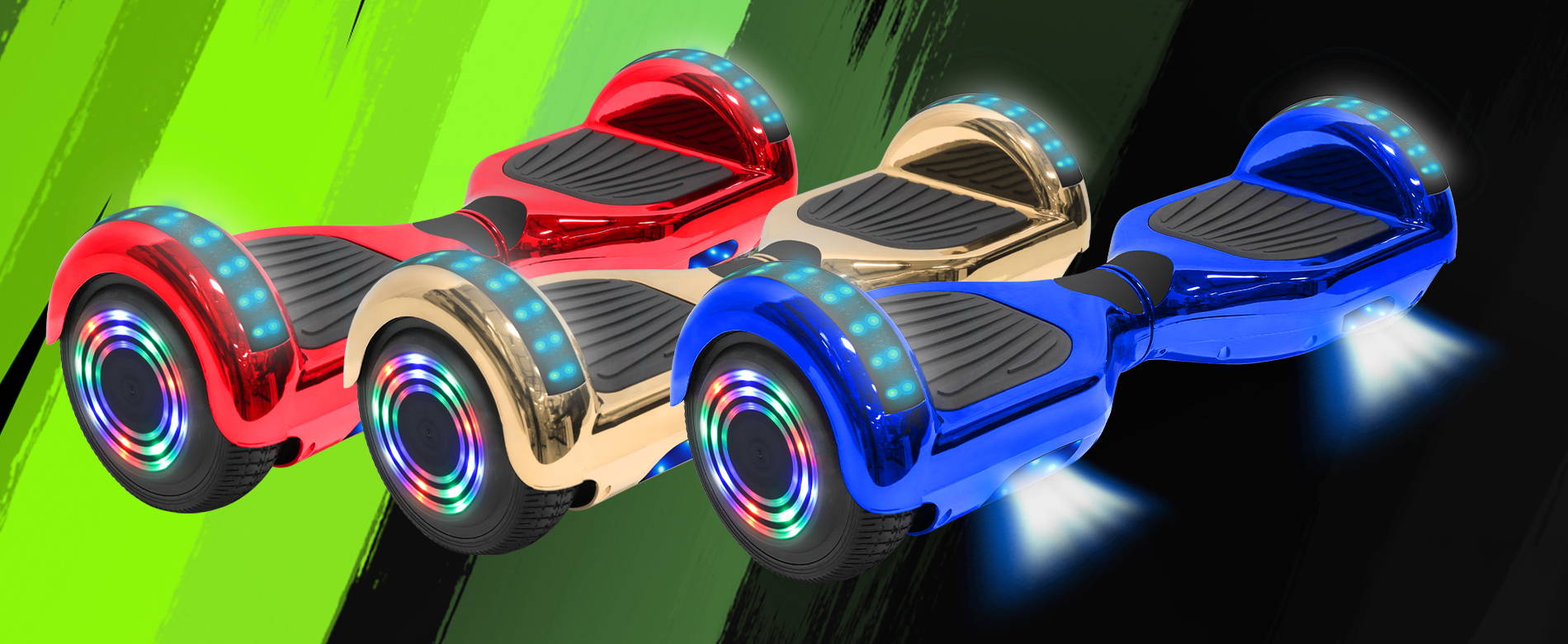 NEWEST SPIDER DESIGN HOVERBOARD
Our None-Slip Footpad has the unique spider design, also it is thicker and more durable. It will give you better stability and traction experience while riding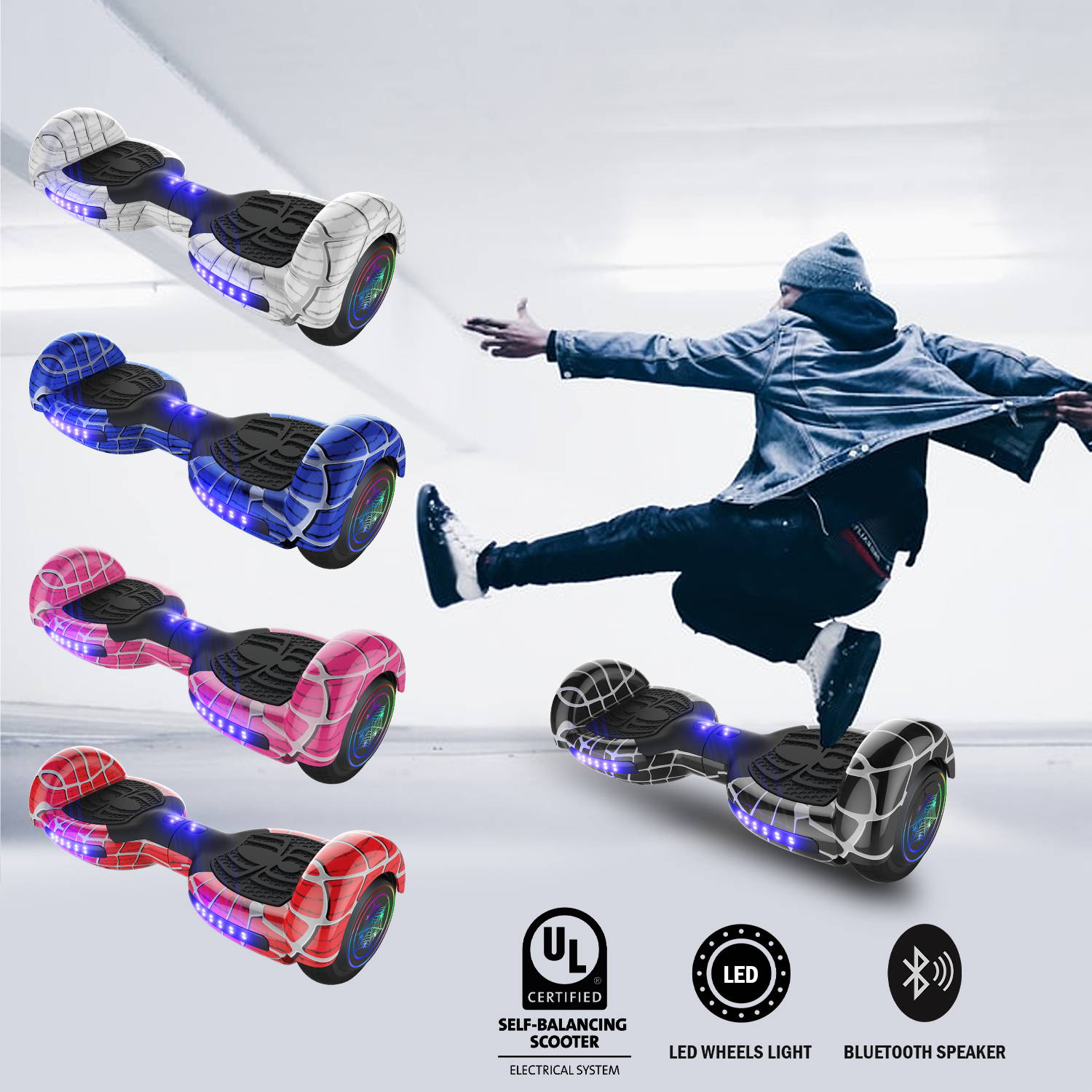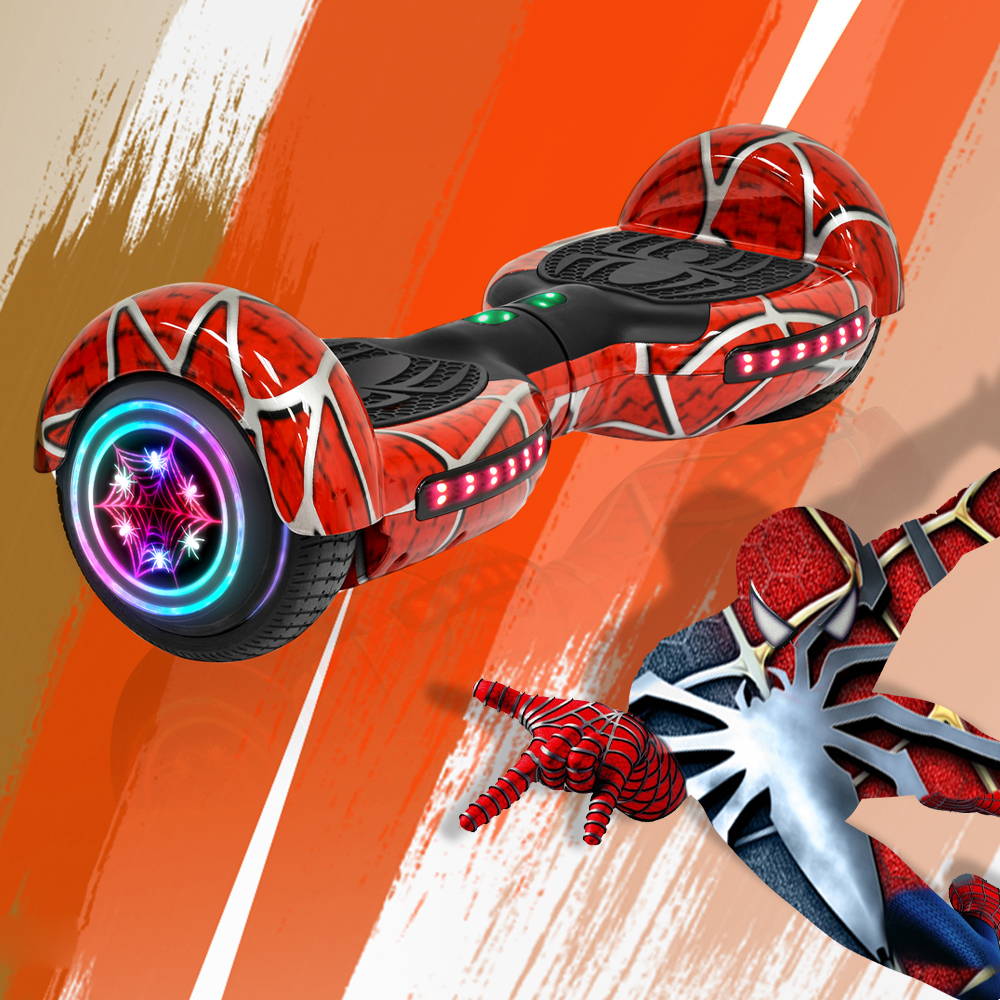 8.5" OFF ROAD LED WHEELS BLUETOOTH SPEAKER BUILT-IN FOR ADULTS AND TEENS.
*Feel free to travel through mud, grass, and even gravel
DAUGHTERS FAVORITE
Great price my daughter loves it.
Michael B.  - 3 Feb 2021
VERY WELL BUILT.
My grandaughter loved this hover board. She is 7 and i was afraid that it might be tuff to balance on. within minutes she was a pro. I enjoy it also and im 47. Cool ride and well built. Gets a good charge for lasting ride time.
Kimberly Willis  - 30 Dec 2020
Quite impressive performance! my 13 year old really enjoys riding on it.so far so good!
Amazon Buyer  -  1 Nov 2021
GREAT PRODUCT
So happy with this model. Love the lights! Comes with a carrying case that is great. Batter life seems appropriate. Was an excellent price. Nothing bad to say.
Amazon Buyer  -  1 Sep 2021
GOOD FOR BEGINNERS
Nice hoverboard for beginners. Use time is about 90 minutes after a full charge. Not a long enough time for a 10 year old to get tired of riding it. Works for the cause, but would be interested in paying more for a hoverboard with a longer ride time. Order a second one in gold for a younger sibling. Will update review once it comes in.